Below you find a list of movies I presented at my #28c3 talk The hack will not be televised? Hacker in Movies. The movies chosen are a mixture of known and unknown pictures from the last three decades, framed by Tron (1982) and Tron Legacy (2010) – which is more a historical coincidence than a statement. But it's a frame nonetheless.
There is a much longer list of movies featuring hackers that I have updated and added to for several years now.
Ten theses on hackers and hacking in movies
3D worlds are most times a hint for upcoming battles (human vs. human and human vs. machine, e.g. Tron, Johnny Mnemonic, Disclosure, Hackers).
A very common motif is that of a hacker wearing glasses that reflect the screen in front of him (e.g. Sneakers, Hackers).
A similar shot is that of peeking over the character's shoulder and showing a screen reflecting the face of the hacker (e.g. WarGames, Assassins).
In the 1980s and early 90s, many efforts were made to explain what 'the hack' was about (e.g. WarGames with it's WarDialer or Sneakers with the Scrabble-like approach).
During the 1990s, the data glove appears and disappears (e.g. Disclosure and Johnny Mnemonic).
Also during the 1990s, then hacker became a pop figure in movies – e.g. hacking was presented in a music video style (Hackers 1995 and Office Space 1999).
After the turn of the millennium in 2000, hackers became "sexy" mainstream actors in movies (e.g. blowjob in Swordfish, Bruce Willis alone amongst uber-hackers in Live Free or Die Hard).
Apple computers are often placed in hacking scenes (Office Space, Assassins, The Girl with the Dragon Tattoo)
Women take a minor role and mostly tend to be presented as rather less capable (e.g. WarGames, Sneakers, Assassins, Hackers). (exception: The Girl with the Dragon Tattoo).
The manipulation of 'traffic' in general and traffic lights in particular seem to be that is easy to present and be accepted by the audience (e.g. The Italian Job and Live Free or Die Hard).
Tron (1982)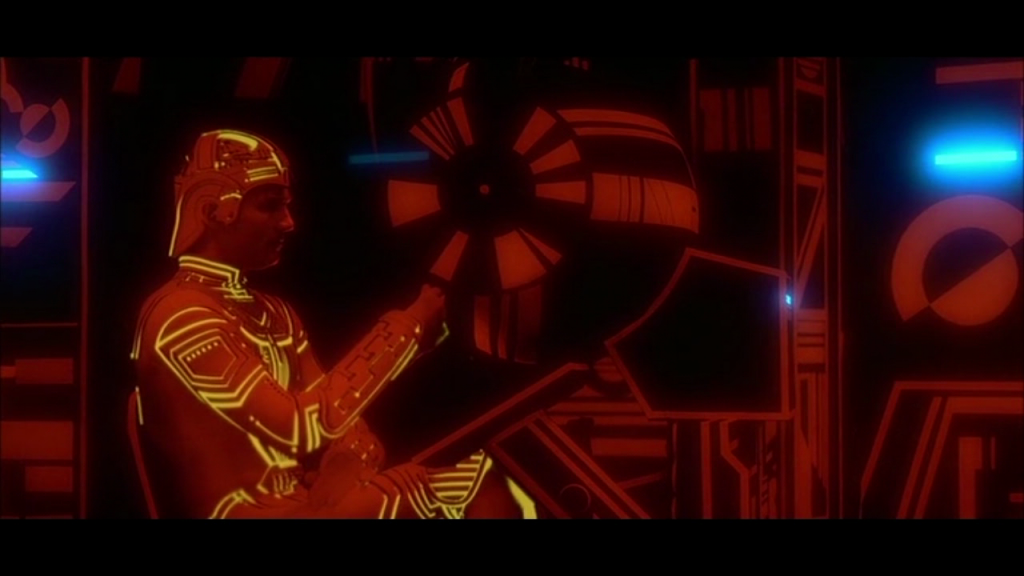 WarGames (1983)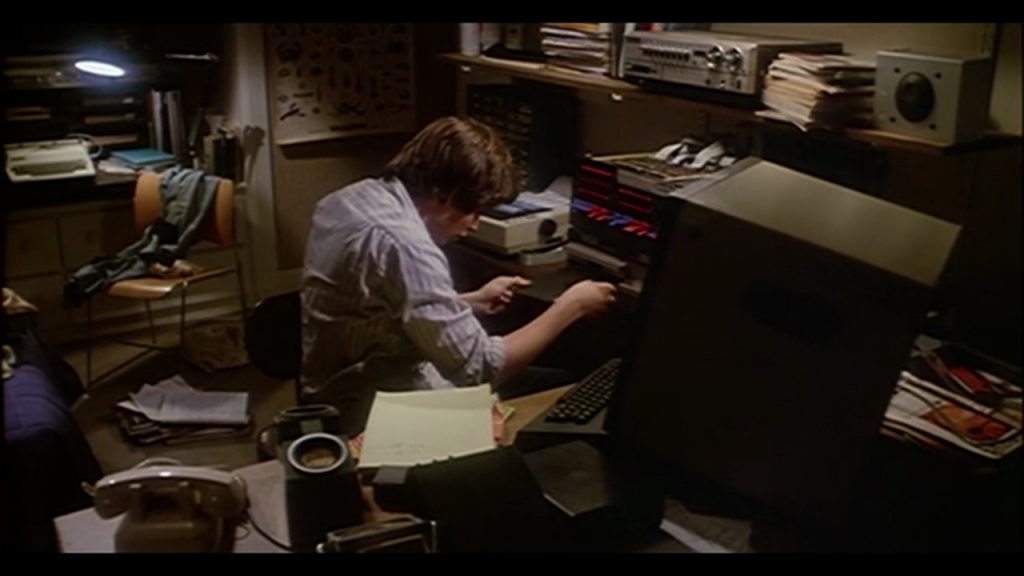 Peng! Du bist tot! (1987)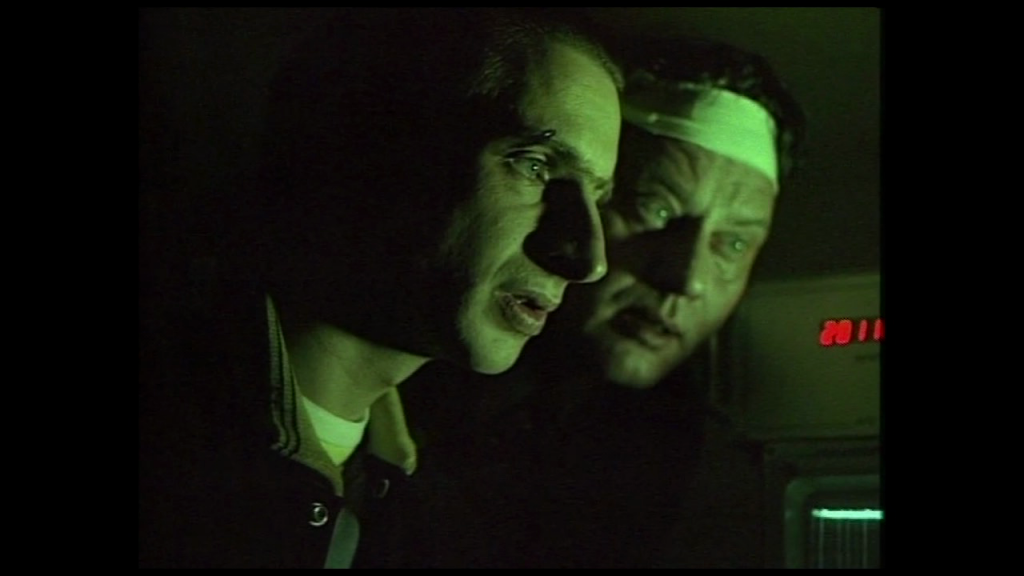 Sneakers (1992)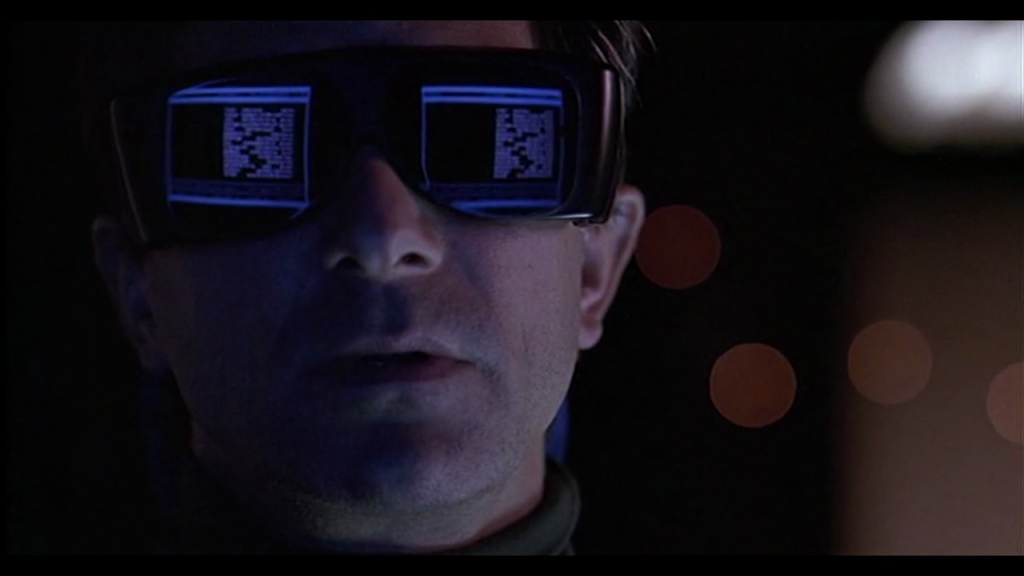 Disclosure (1994)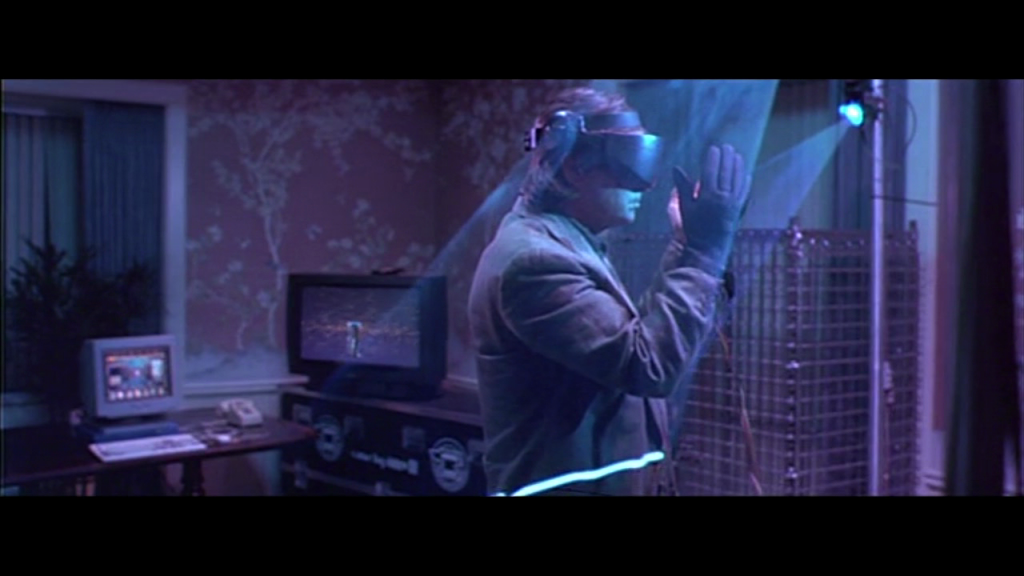 Johnny Mnemonic (1995)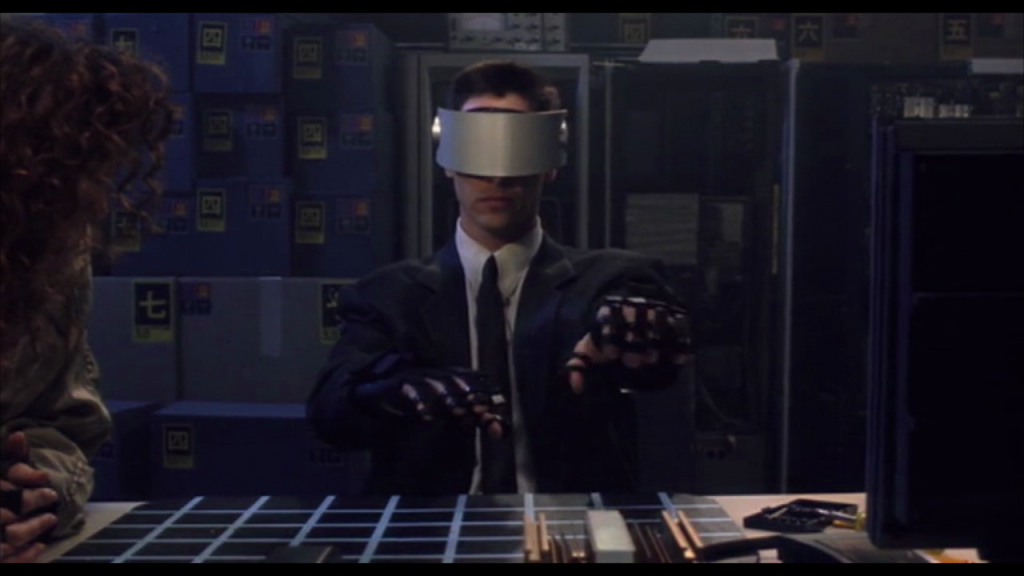 Assassins (1995)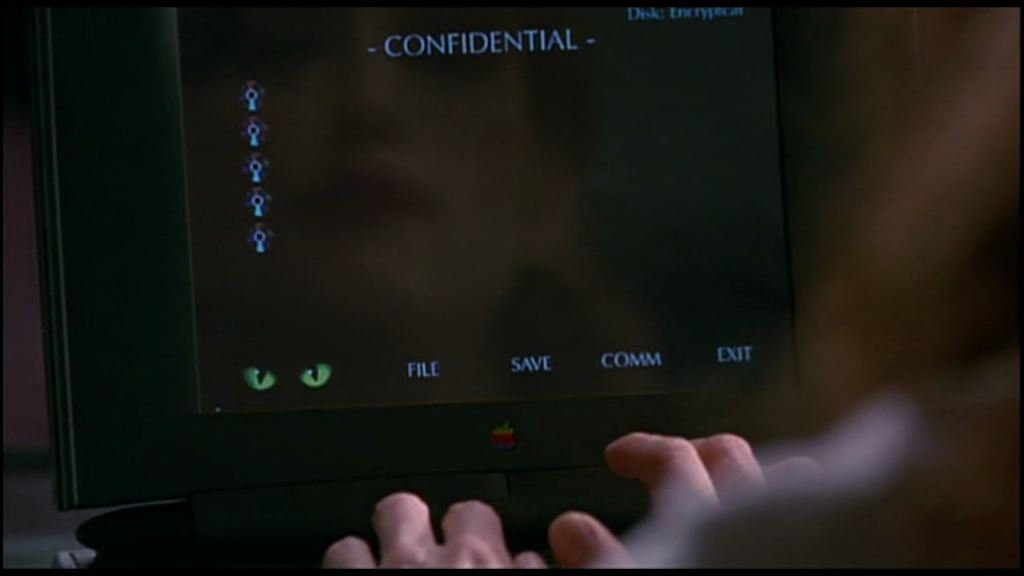 Hackers (1995)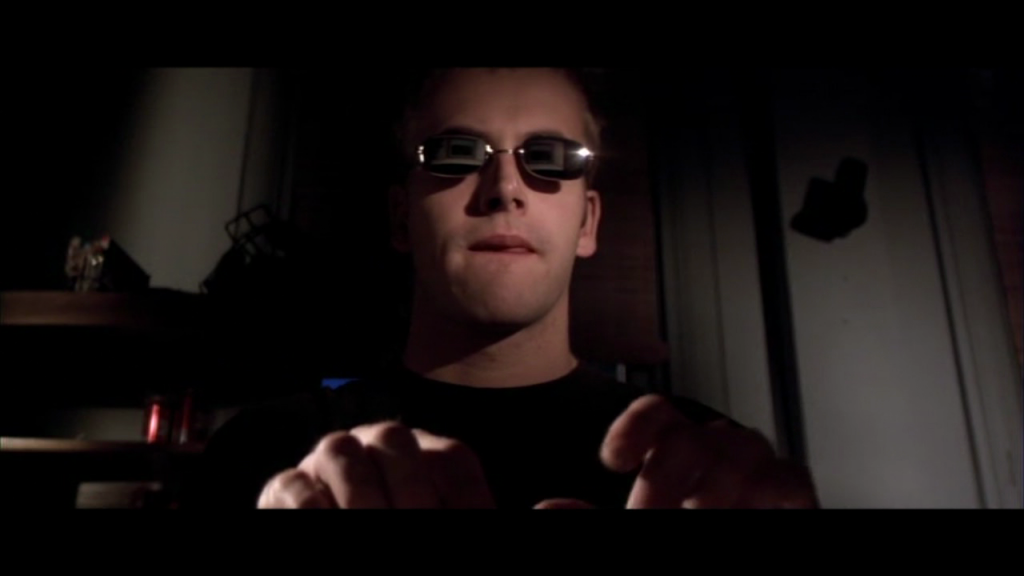 Pi (1998)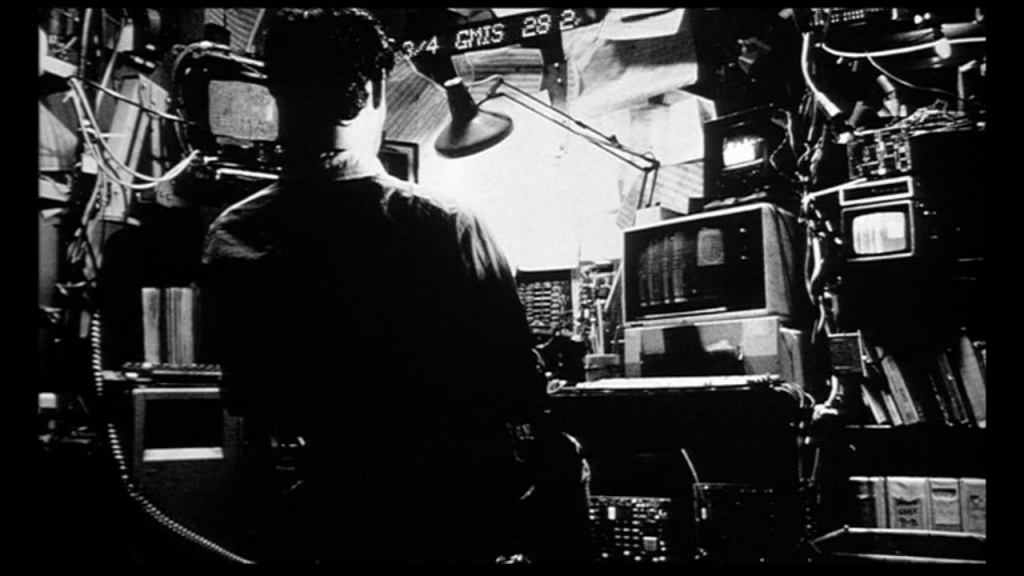 23 (1998)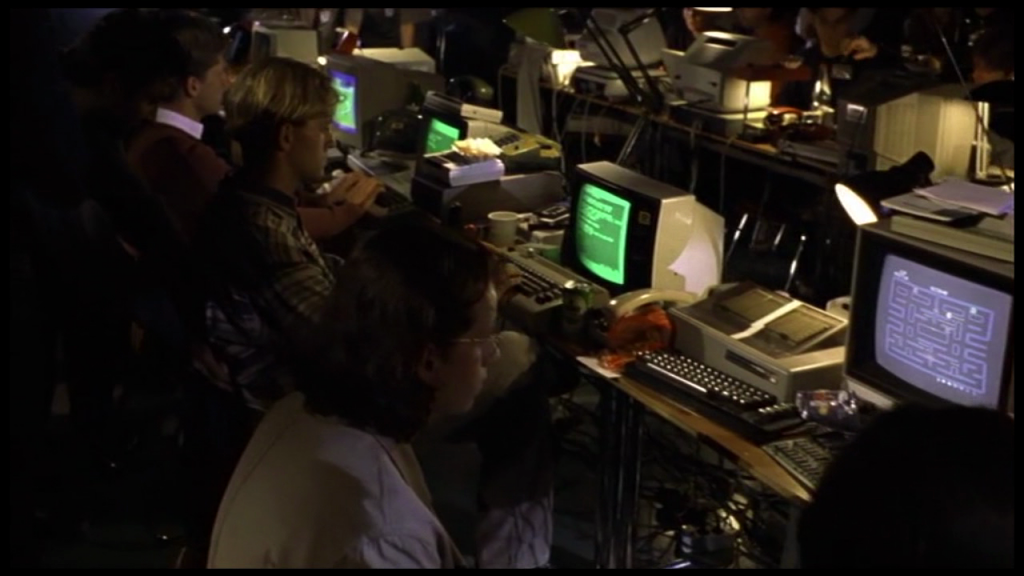 Office Space (1999)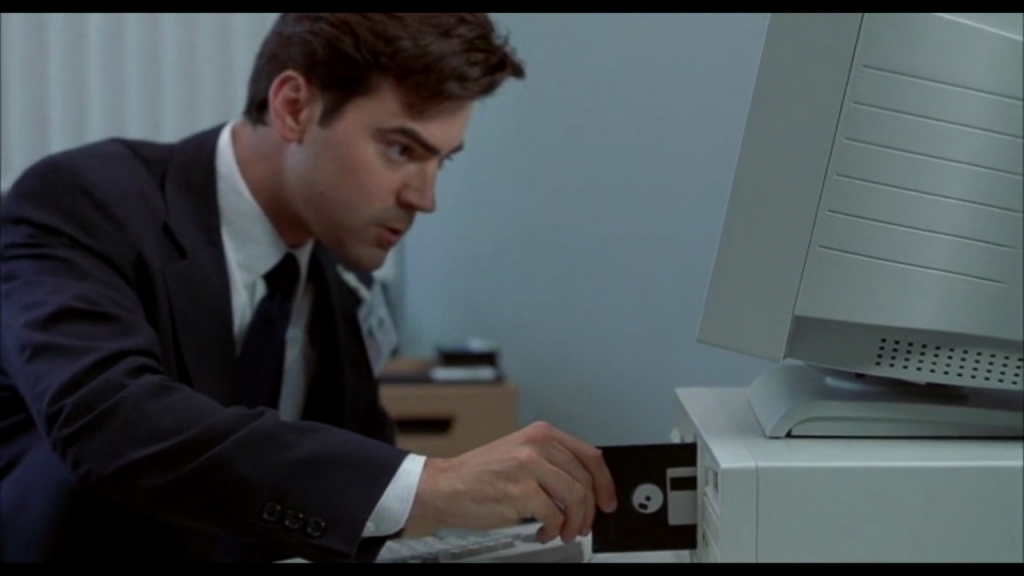 Swordfish (2001)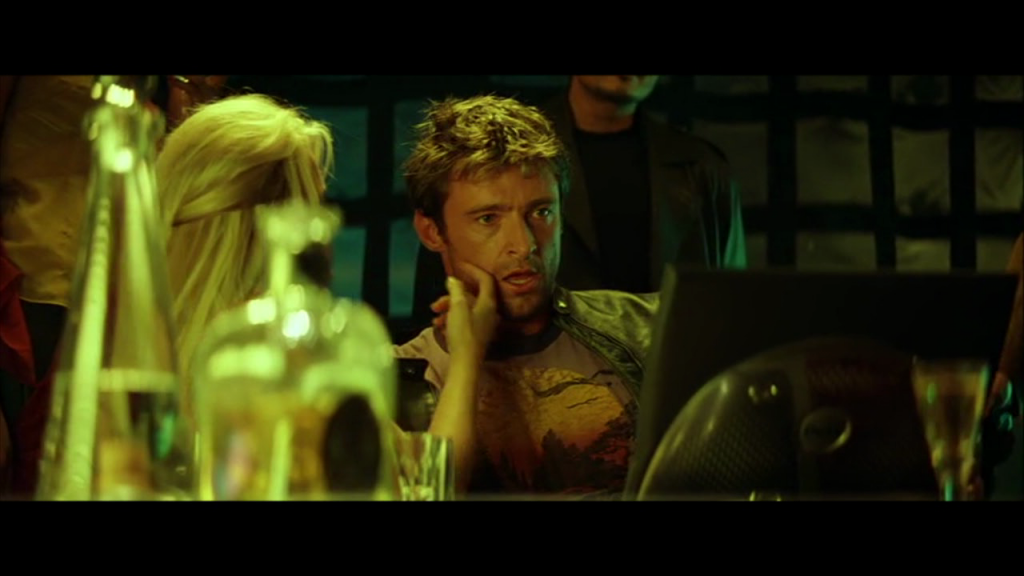 1/2 Miete (2002)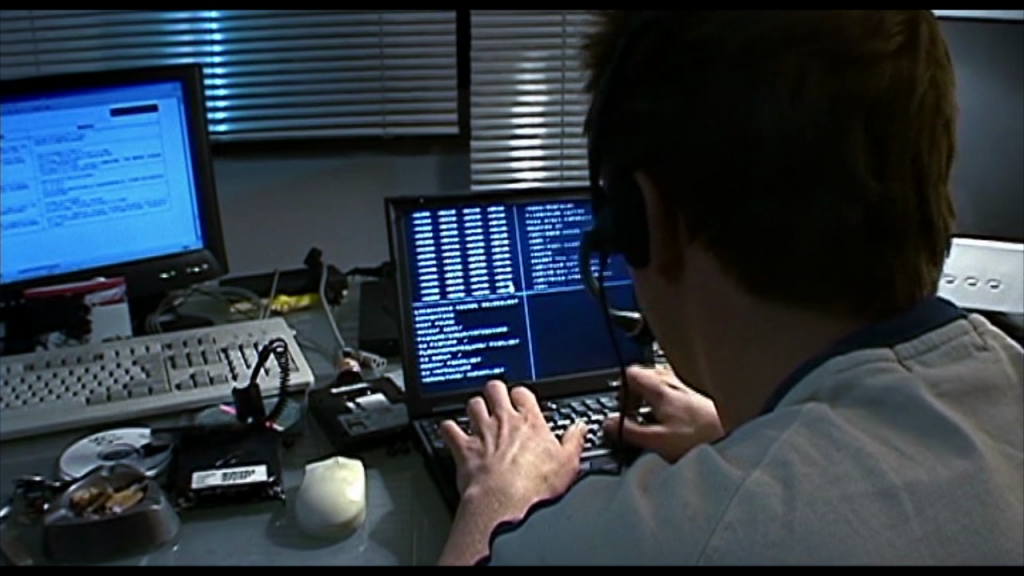 The Italian Job (2003)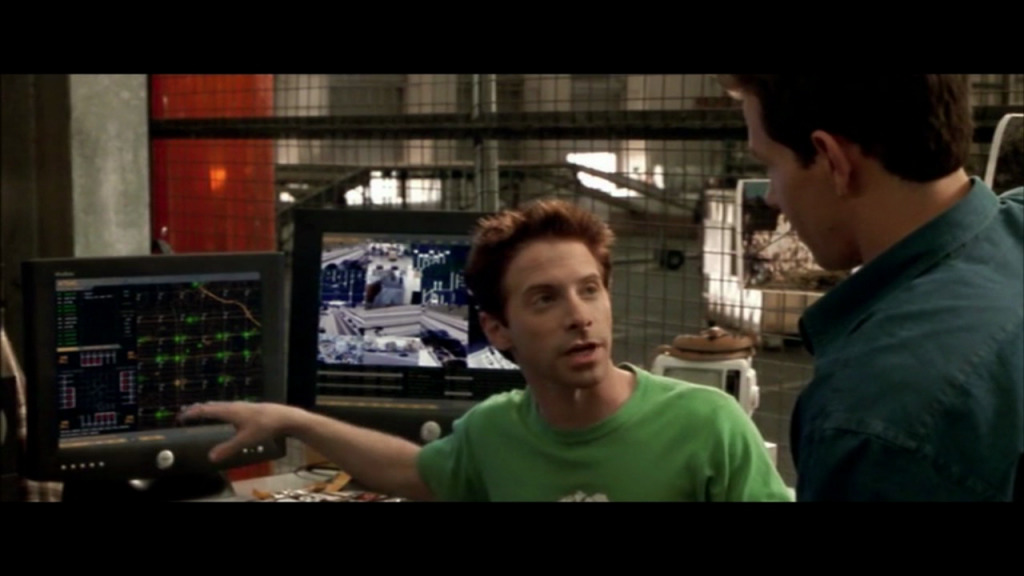 The Net 2.0 (2006)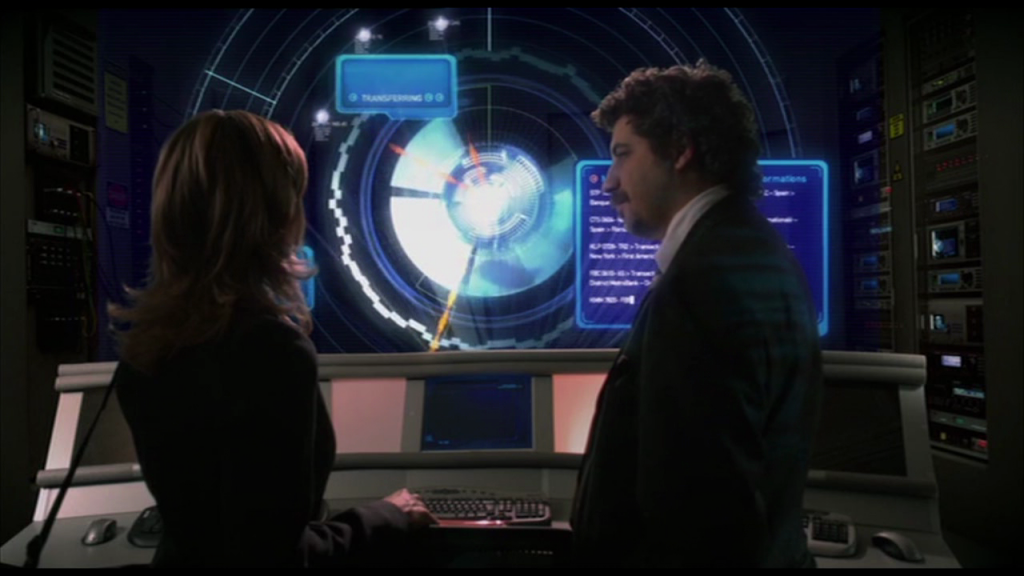 Live Free or Die Hard (2007)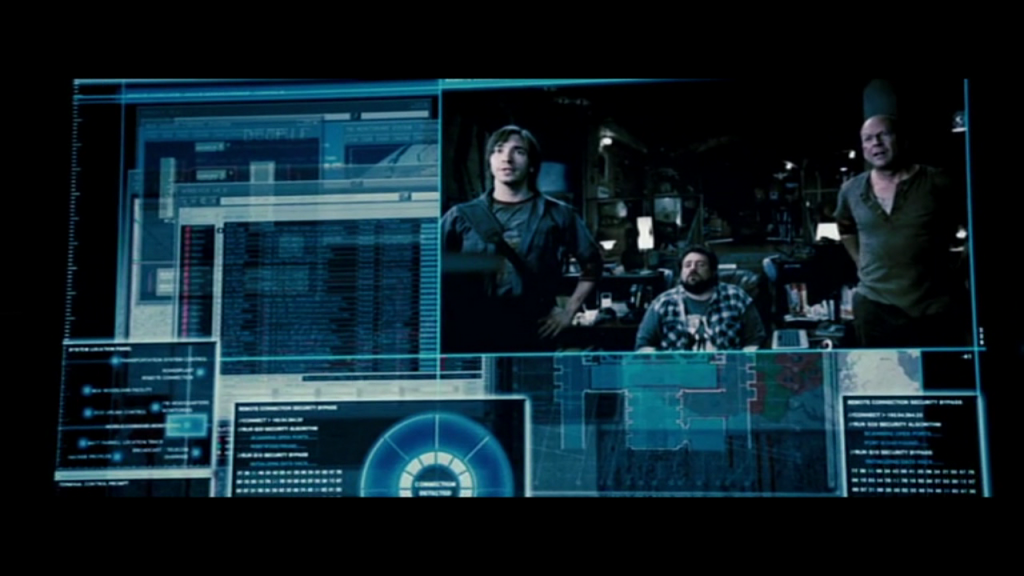 War Games 2: The Dead Code (2008)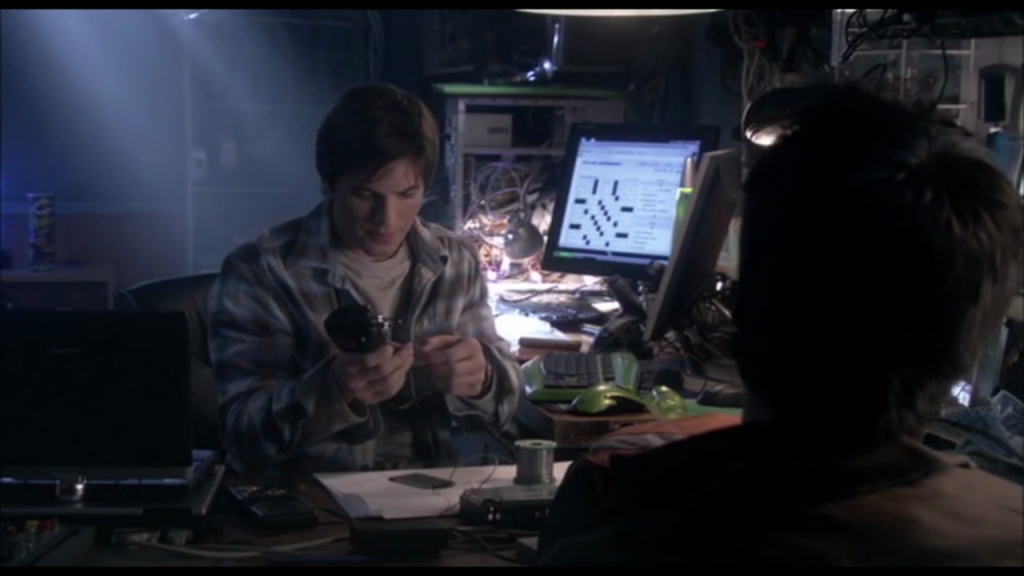 The Girl with the Dragon Tattoo (2008)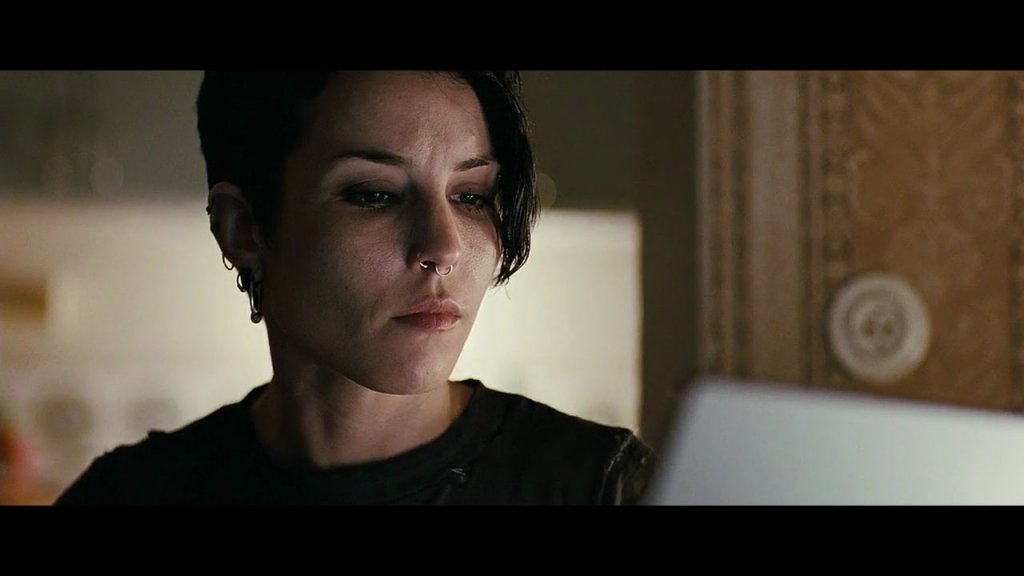 Tron Legacy (2010)